In Memory
Richard Cline (Chip Dock Operator) - Class of 2010 VIEW PROFILE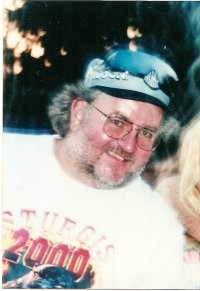 Richard Cline
Richard Dean Cline, 56, of St. Regis, passed away on Friday, August 1, 2014.
Richard was born on May 14, 1958, in Missoula, to Orville and Grace Cline. He grew up in Frenchtown and graduated from Frenchtown High School in 1976. He was active in high school sports and enjoyed cars and Harley-Davidson motorcycles. Richard worked at the Frenchtown Mill for more than 30 years. He came on in May 1979 and worked with us until the mill closed.
Richard was an avid outdoorsman and loved hunting, fishing, riding Harleys and four wheeling in the mountains of Montana. He also was a history buff and enjoyed prospecting and spending time exploring various museums, Montana ghost towns and western historical sites. He also volunteered with the Mineral County Museum and Montana Ghost town Preservation Society.
He was preceded in death by his father, Orville Cline, and niece, Becky Cline. He is survived by his mother Grace Cline and siblings Ray Cline (Marcia and children Tyler and Holly), Vicky Wuerffel (Les and children Chris, David and Ann) and Chuck Cline (Jacki).
A celebration of Richard's life was held Saturday, August 9, 2014 at Frenchtown Community Church with Pastor Scott Davis officiating the ceremony. A reception followed at the church.
The family requests that in lieu of flowers please send donations to an organization of your choice that benefits U.S. veterans or the great outdoors—two causes that Richard was very passionate about.
Cremation was under the care of Sunset Memorial Funeral Home & Crematory. Condolences and memories may be left for the family at the web-site address below:
http://www.missoulafuneralhomes.com/obituary/Richard-Dean-Cline/St.-Regis-MT/1407144#sthash.Yz6qkae6.dpuf
Rest in Peace dear Friend.
Click here to see Richard's last Profile entry.