In Memory
Mark Sherrill (A-Mechanic -Millwright) - Class of 2010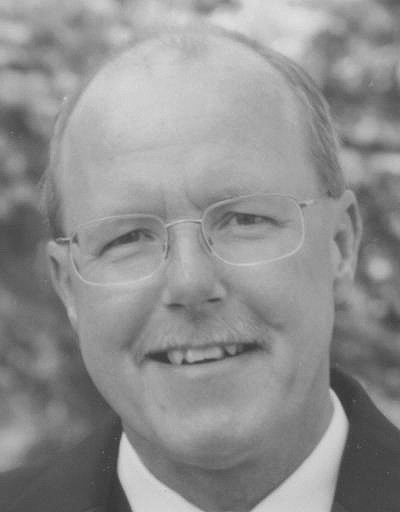 Mark Sherrill
1954 - 2010
FLORENCE - Mark Warren Sherrill, 56, of Florence, formerly of Butte, died Thursday morning, September 16, 2010, after a hard fought battle with cancer, surrounded by his loving family.
A celebration of Mark's life was held at 3:00PM, Sunday, September 19, at the Lolo Community Center, Highway 93, Lolo. All friends and family were asked to bring their memories of times with Mark to share.
Mark was born March 12, 1954, in Butte to LeRoy and Vella Sherrill. He attended Emerson elementary and graduated from Butte High in 1972. Mark attended Montana Tech and completed a millwright apprenticeship at Stauffer Chemical.
On October 7, 1978, Mark married Barbara Buker in Hamilton. The couple lived in their beloved Butte until a layoff forced them to move in 2005. Mark started his career following in his father's footsteps at Stauffer Chemical, later Rhone Poulenc, until the plant closed.
One of Mark's greatest work highlights was as a maintenance manager at ASiMI, where he designed the maintenance shop from the ground up. He then took a job for Smurfit-Stone Container in Frenchtown, working "with some of the greatest people around" in the maintenance department, then as a planner until he became ill.
Mark's greatest joys were his children. He supported them in all their endeavors, traveling the country to wrestling tournaments and dance competitions. One special moment was performing a special dance with Ashley at her wedding.
Mark proudly coached T-ball and baseball and coached wrestling for SBAWA for many years. In the past few years, he and Barb enjoyed many Griz games together.
Mark's passion was the outdoors. Hunting season never ended. He became an avid horseman and mule packer. He built a beautiful family cabin in Gibbonsville, Idaho, over the course of many weekends and vacations. He was able to fulfill his bucket list with a road trip with his son, Kris, to Alaska and by catching a King salmon.
Survivors include his loving wife, Barb; son, Kristopher and fiancée' Janna Kuntz (Portland and Missoula); daughter, Ashley and husband, Jeff Nikolaisen (Portland); sisters, Roi Lee (Rick) Cotter (Anchorage, Alaska), Leslie (John) Wells (Missoula), Renee Sherrill (Salt Lake City); and brothers, Brad (Helena) and Robb Sherrill (Butte). Mark is also survived by his mother-in-law, Helen Buker (Hamilton); special friend, Bob Gervais (Gibbonsville, Idaho); sister-in-law, Marian Buker (Hamilton); and brother-in-law, George Buker (Chile'), as well as seven nieces and nephews and their families.
You can take the boy out of Butte, but can't take the Butte out of the boy! Tap 'er light, Dad.
The family suggests memorials to Silver Bow Amateur Wrestling Association, PO Box 3391, Butte, MT 59702 or a charity of your choice.