In Memory
Tom O'Connor (Maintenance Engineer) - Class of 2002 VIEW PROFILE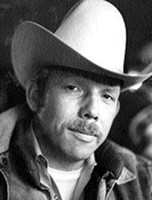 Tom O'Connor
1942 - 2011
ARLEE – Thomas Joseph "T.O." O'Connor, 68, died May 11, 2011, at his home.
He was born July 7, 1942, in Missoula to Thomas Harold O'Connor and Dorathy Foley. Raised in Missoula, he graduated from Loyola Sacred Heart High School.
At age 22, he started to work at Hoerner-Waldorf. In his 38 1/2 years at the mill, he saw it change from Champion to Stone Container and finally he retired with Smurfit-Stone Container.
Tom had many interests and hobbies including drag racing, bareback riding, trap shooting and father-son trips to Winnett with close friends.
He was preceded in death his parents and sister Dorathy Abel.
Survivors include his son Patrick (Ruby) O'Connor and three grandchildren, Garrett, Grady and Graysen O'Connor of Arlee; niece Beth (Jeff) Toulou; and nephews Tony (Tricia) Abel and their son Brock, and Chris (Mackenzie) Abel and their daughters Emily and Megan, all of Washington.
Services were held at 1:00 PM Wednesday, May 18, at the Arlee Community Center on Powwow Road. A luncheon reception followed at the brown building in Arlee.
Click here to see Tom's last Profile entry.