In Memory
Don Armstrong (Machine Tender No. 3 Paper Machine) - Class of 2009 VIEW PROFILE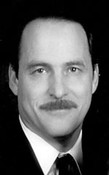 Don Armstrong
FRENCHTOWN – Donald G. "Don" Armstrong, 63, of Frenchtown, passed away Monday, December 7, 2009, from heart failure at St. Patrick Hospital.
Don was born April 14, 1946, in Missoula to Lillie and Lowell Armstrong.
He attended Alberton High School.
Don made many great friends and cherished the relationships built during his 45 years working at Smurfit-Stone Container.
He loved his grandchildren and family. He was passionate about golf and loved fishing, hunting, watching old Western movies and spending time in his woodshop. He will be remembered for his loving and generous nature, his wonderful sense of humor and his pride in his workmanship. He has been a wonderful dad, grandfather and loving husband.
He was preceded in death by his parents, Lowell and Lillie Armstrong; brother, Eddy Armstrong; and son, Chad Armstrong.
Don leaves behind his wife and soulmate, Michaelene; daughters, Deawn (Teddy) Meinzen of Stevensville and Renee (Rick) Wert of Virginia Beach, Virginia; stepsons, Chris (Mindy) Nowlen of Gering, Nebraska, Pat (Kristie) Nowlen of Missoula and Nate Nowlen of Gering; grandchildren, Austyn, Avery, Adyn, Nicole, Josh, Sydnee, Maycee, William, Calvin and Carter; sisters, Alta Perrine of Alberton and Jo Armstrong of Clarkston, Georgia.; brother, Eugene (Jean) Armstrong of Lake Alfred, Florida; Mother-in-Law, Denise Lutes, known affectionately to Don as "Deema"; and numerous nieces and nephews.
Memorial services were held at 11:00AM, December 14, 2009 at the Garden City Funeral Home with Pastor Barry Padget officiating. A reception followed in the funeral home's community room.
Rest in Peace dear Friend.
Click here to see Don's last Profile entry.