In Memory
Tim Smith (Paper Maker) - Class of 2000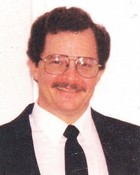 Timothy William Smith
December 6, 1955 - November 23, 2000
FRENCHTOWN - Our much-loved best friend left us all too soon Friday evening. He was 44 years old.
Tim was born December 6, 1955, in Mountain Home, Idaho, to William E. and Margaret A. Smith. He was the second of three children. He grew up in Toledo, Ore., where he graduated as salutatorian and was "all coast" in football. He was co-captain of the Toledo High football team his junior and senior years, receiving the Most Outstanding Player Award both years.
He moved to Missoula at age 18, looking for a new beginning as a third-generation papermaker. He was hired on at Hoerner Waldorf, now Smurfit-Stone Container Corp. He went back to Toledo in hopes of bringing back with him his high school sweetheart Bonnie Nelson. On July 11, 1975, he married Bonnie. Their union brought two of his greatest joys in life, William Adrian and Katie Michelle.
Tim had a love for life and for his job. He was known to work hard and play hard. In his hard work he was at Smurfit-Stone for 26-plus years, up to the time he passed away from natural causes. His garage was a favorite "man's" spot and he was in his glory being the host.
Tim is survived by his parents Bill and Margo; his "best friend" and wife Bonnie; his son and "best bud" Will (No. 3 Paper Machine Utility); his "little dauttie" Katie; sister Kathy; brother Ted; father-in-law Buell Nelson; sisters-in-law, brothers-in-law, and many aunts, uncles, cousins, nieces, nephews and friends.
Memorial services were held at 2:00PM, Tuesday, November 28, at Tim's garage.
"How do I love thee? Let me count the ways … Forever and always, you and I are best friends."
Arrangements were under the care and direction of Garden City Funeral Home and Crematory in Missoula.
Rest in Peace dear Friend.