In Memory
Gary Wining (A-Rate Mechanic -Hydraulics) - Class of 2002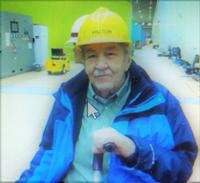 Gary Edgar Wining
ARLEE — Gary was born in Polson, March 5, 1943, to Grace and Harry Wining, the youngest of three sons Raymond and Robert (deceased), and eldest of two surviving daughters Lois and Karen.
He was very active in youth activities joining the Boy Scouts and eventually an Eagle Scout at 16 years old. He loved hiking, hunting, swimming and snorkeling in Echo Lake. Gary attended Flathead High School where he played varsity football, graduating in 1962. Gary also spent his summers working on the Allard ranch in St. Ignatius and was a counselor at the Boy Scouts camp at Melita Island.
Upon graduation from high school, Gary attended some college, studying geology before joining the military. He had hopes of becoming a helicopter pilot but was unable to realize this ambition because of hearing impairment.
It was later that Gary met an endearing educator, Connie. They had a mutual love of family and the outdoors and decided to become a family and married in 1971. He adopted Connie's three young children, Robyn, Erin, and Shawne, and then extended to include Darrol Iverson. Now a family man, Gary furthered his endeavors by working in Alaska as a mechanic on the Alaskan Pipeline, taking him away from the family for long stretches of time.
His first grandchild Kyle Wining came to live with Gary and Connie at age 14 for his high school years. He gave both of them so much joy.
In late 1970s he began his tenure at Frenchtown paper mill where a disability forced him into early retirement in 2001.
During Gary's lifetime, he volunteered with the Arlee Fire Department and became the first of two EMTs for Arlee. He sat on the school and the Arlee Sewer Board. He was instrumental in the construction of the Arlee sewer and received state recognition for his work.
Gary became a real estate agent and eventually a broker with his wife Connie as they founded Jocko Valley Realty. He was proud to be a mason with Bigfork Lodge and practiced their code of ethics. In later life, Gary enjoyed his passion for the restoration of classic cars, Model T's, researching his family's lineage and trap doors.
Gary is survived by his wife Connie of 48 years; his three children, son Erin Wining, daughters Robyn (Pete Jackson) and Shawne Wining (Brian Stroker), Darrol Iverson (Christina); Kyle Wining (Lindsey), also, grandson Kenny Jones, granddaughters Crystal Moose, Tiffany Dickson (James), Brandy Calhou, Reagan and Mason Iverson; great-grandchildren Karra, Triston, Aidon, Issac and Nichole; his two sisters Karen Schmidt (Pat) and Lois Wechsler, nieces, nephews and cousins.
Viewing took place on Saturday, March 23 at Jocko Valley Baptist Church and the service followed. A reception was held until family and friends left for the burial in the Ronan Cemetery next to his brothers.
Rest in Peace dear Friend.