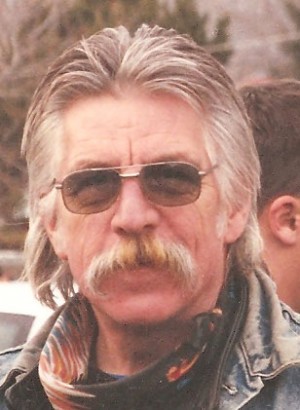 Gary L. Flaget
1947 - 2010
FLORENCE – Gary Lee Flaget, 63, passed away at his daughter's home in Florence, surrounded by those who loved him most, on Monday, October 11, 2010.
Gary was born April 8, 1947, in Great Falls to Johnny and Henrietta Flaget. As a young boy, he lived with his family on their ranch in Frenchtown and graduated from Frenchtown High School in 1965.
On February 24, 1968, he married the love of his life, Deanna Marie Hart of Stevensville. That same year they moved to Kent, Washington, where Gary worked at Boeing. He moved his wife back to Frenchtown in 1969. Their first daughter, De Adra was born in 1970. Gary soon moved his family to Southern California, where Gary worked as a diesel mechanic and a reservist for the Los Angeles Sheriff's Department. In 1972, Gary's second daughter, Corinne arrived. Gary soon joined the police academy, graduating in 1973. He joined the Los Angeles Sheriff's Department. In 1980, Gary moved his family home to Montana, continuing his law enforcement career with the Missoula County Sheriff's Department. In 1986, Gary and Deanna divorced. Gary worked for Smurfit-Stone Container Corp. for more than 20 years, retiring in 2008. Gary was also a member of the Free Masons for many years.
Gary is survived by Deanna Flaget of Clinton; his daughters, De Adra (Daren) Arnold and Corinne (Jason) Otteson; his beloved grandchildren, Jake, Scottlyn and Shaelyn Arnold, and Janiah, Nevaeh and Taven Otteson; his dear and faithful dog, Lacey; and many cherished and loyal friends.
Gary was preceded in death by his parents, Johnny and Henrietta Flaget; a brother; and twin grandsons, Kaden and Trinity Flaget.
Gary will be truly missed by those who knew and loved him. Gary's wishes were to have no services. He has been cremated. Gary will be taking his final trip to Sturgis in 2011, where his ashes will be spread. A celebration of Gary's life will be held at a later date.
Thank you to all of our friends and neighbors who helped us care for dad during these last difficult months. We'd especially like to thank Dad's nurse, Audrie, for all her love and support; our family couldn't have made it without her. If only the world had more people like you.