In Memory
Ken Perkins (A-Mechanic) - Class of 2008 VIEW PROFILE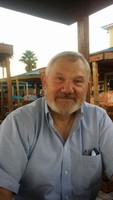 Ken Perkins
MISSOULA – Kenneth E. Perkins, 72, passed away of natural causes on Thursday, May 28, 2015, at St. Patrick Hospital.
Ken led his life by example: teaching that family and faith are the greatest parts of life. Born in Shoshone, Idaho, on Jan. 31, 1943, he fell in love with the outdoors and farm life from an early age. He moved to Othello, Washington, where he attended high school and then Washington State University. While in school, Ken came for a Montana summer to work on a ranch in the Bitterroot Valley and his heart never left.
Following his love for Montana he moved from Washington and met Karen, his best friend and the love of his life, on June 7, 1973. Ken and Karen married on December 15, 1973, and have been inseparable since. Ken worked for Smurfit-Stone for 32 years, eventually retiring as a millwright in 2008. Ken's family included the men he worked with everyday, following the mill's closing he and his wife drove out to look at the helmets hanging on the fence each weekend. Ken and Karen spent their life together creating and nurturing the family that will miss him immeasurably.
Survivors include his wife Karen Perkins of Missoula; daughter and son-in-law Mike and Teresa Lanahan of Missoula; daughter and son-in-law Rich and Kelly Daniels of Florence; son and daughter-in-law Dean and Linda Perkins of Missoula; brother-in-law Dick McKinzie of Lolo; brother and sister-in-law Bob and Lila Perkins of Othello, Washington; sister and brother-in-law Dianna and Jim Michel of Othello; sister Sandi McKernan of Othello; sister-in-law Joyce Rhineberger of Solway, Minnesota; brother-in-law and sister-in-law Russ and Shirley McKenzie of Maple Grove, Minnesota; grandchildren, Anthony McDonald, Heather Mitchell McDonald, Heather Bennett, Gerry Daniels, Rachelle Daniels, John Rottmar, Brittney Rottmar, Kayla Daniels, Cole Daniels, Taryn Daniels, Grady Perkins, Victoria Lanahan, Amber Lanahan; great-grandchildren, Ariana McDonald, Kaitlyn McDonald, Faith Nelson, Aven Daniels, Melissa Daniels, Kamryn Rottmar, Adrienne Rottmar, Claire Rottmar, Paislee Daniels, Finn Daniels.
Ken was preceded in death by his parents Joseph and Virginia "June" Perkins; baby brother Jimmy; brother Barry; nephew Christopher and his loved aunts and uncles. Ken, Dad, Papa, Perk or Kenny, no matter the name we knew you by, we look forward to the day we see you dancing at the gates of Heaven.
A memorial service was held on Wednesday, June 3, 2015 at The Lion's Den Church in Missoula, with light refreshments following.
Condolences and memories may be left for the family at missoulafuneralhomes.com
Rest in Peace dear Friend.
Click here to see Ken's last Profile entry.