In Memory
Will Crews (Clean-Up) - Class of 2007
Will Crews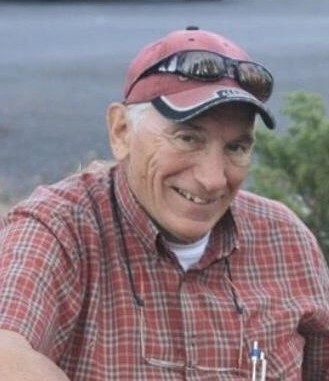 FLORENCE - Willard "Will" W. Crews left this world for heaven surrounded by his wife Mary and his five sons when he passed at Seeley Lake on July 11, 2020, a sunny Saturday morning. Three days before he passed Will and Mary celebrated their 59th anniversary. He spent his last few days surrounded by family, mountains, and the Tamarack trees he loved so much. He was blessed during his passing, holding the hands of those he loved. Even though his heart stopped beating, our hearts will carry on from this point forward. Much of what we are and have become we owe to him.
Will was born in Lane, Oklahoma, on June 16th, 1939, to Amos and Velma Crews on a ranch house table, the oldest of six siblings, the son of a cowboy and redwood logger. His family moved to California in the 1940s to live in a logging camp, Camp 20, outside of Fort Bragg, CA. He attended a one-room schoolhouse through 8th grade before attending Fort Bragg High School where he was active in the band. After High School he entered the Army where he was a member of the military band playing the trombone, eventually to be stationed in Korea. While in the army, Will was lured to the nursing student housing where he lucked out when he asked for one of the two Marys and got the right one, Mary Jean Hawes. They fell in love and were married in Harrah, Washington, where Mary was raised by her mother Vivian.
Will began working for United Parcel Service (UPS) shortly after his first son, John, was born. He worked for UPS in California, Washington, and Oklahoma, and was eventually transferred with five boys to help start UPS in Montana in 1976 where he worked until 1980. He completed his work career at Stone Container, working for 17 years prior to his retirement.
Will loved his wife and his sons. He was always one to step in and help others and was never known to shy away from difficult things, a trait that he passed on to all of his sons. Will was an active member of the community of Florence in the Bitterroot Valley. He was a member of the choir at Florence Carlton Community Church, the Missoula community band, and had a voice that made all of those who heard sit up to enjoy his deep baritone praises. He was active on the school board, as a coach, and as the caretaker of the historic Florence Carlton Cemetery where he often referred to himself as "The Mayor of the Silent City." Will read every Louis Lamour book a few times, often saying that he liked them because he always knew the good guy would eventually win. He was a man to live his dreams and to push others to be great. One of his dreams was to build his own home. Shortly after retirement, he and Mary built a beautiful home to live in and love their grandchildren in Upper Hidden Valley in the Bitterroot. There are few experiences like a Crews Christmas, and there were many in the house built with his hands. Will's motto was "can do," and it was often heard from him when faced with difficulty that "can't never did nothing." Will was always planning or up for an adventure. Family picture books and memories are filled with vacations, fishing, hiking, boating, hunting adventures, Alaskan floats, and weekend barbeques with Mom's ribs and cookies. His boys continued to drag him to hunting camp with Tim (our trusty adventure mate and steadfast friend) up until his 80th year. He shot his last deer with his youngest son Scott at age 79. That same fall his boys and Tim drug him to a remote self-guided fly-in camp for pike fishing. On all of these adventures when Will wasn't out with his boys he was always making sure they had a warm fire at camp waiting for them. We all know that the family Will and Mary raised is an anomaly. We are strange in our closeness, in the importance that we place on love and family, and in the way we came together even in his most difficult last months. His health failed, but his love for Jesus, his wife Mary, and his family never did. Will Crews was the most comfortable cutting firewood, eating a spam sandwich on the back of a pickup truck and petting his dog, "Griz." He likely had a toothpick in the side of his mouth and a mechanical pencil in his pocket while he was doing it. He loved the woods and everything they held. Will was a pillar for his family and his community. Many times we, his sons, have heard people tell us, "Your dad Will is a good man." Thank you to each of you for reminding us of the uniqueness that we have been blessed with. Will was the Redwood of his family, but not the end. Will did not want sadness and tears when he passed, but sometimes, Dad, you don't get it all. We are sad. We will continue to cry and have times of sadness mixed with happiness and loss. We will miss you and your centering support for all of us. What we can do is know that you are in heaven, rejoice in that and the life that you have led, and continue to live our lives in a way that honors the gift that our lives are. Willard is survived by his wife Mary of 59 years, his 5 sons and their wives and families: John and Rene Crews in Anchorage, Alaska; Jeff and Micki Crews in Lolo; Kevin and Rita Crews in Stevensville; Kirk and Lisa Crews in Stevensville; and Scott and Paula Crews in Missoula. Will and Mary have been blessed with 16 grandchildren and 5 great-grandchildren. Will is preceded in death by his brother, Weldon, and survived by his younger siblings Stella, Vicki, Dennis, and Nancy. A celebration of Willard's life was held on Saturday, August 1st at 11 am outside at the Florence Carlton Community Church and a graveside service follow.ed In lieu of flowers the family asks that donations be made to the Mary & Martha Fellowship or the Sakila Mission in Tanzania, Africa, both through Florence Carlton Community Church.
Condolences can be left at Whitesitt Funeral Home
Rest in Peace dear Friend