In Memory
Darrell Arnold (A-Mechanic -Hvac) - Class of 2008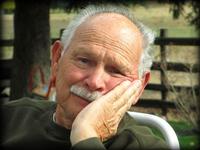 Darrell Patten Arnold
MISSOULA — Darrell Patten Arnold, 74, of Missoula, passed away peacefully at home on Thursday, June 27, 2019, after a hard-fought battle with cancer.
Darrell was born on December 29, 1944, in Denver, Colorado, to Ralph and Rose Arnold. He was the third of three boys. He was raised in Arvada, Colorado, where he graduated from Arvada High School.
At the age of 18, Darrell entered the US Army where he proudly served his country in the Vietnam War. After returning from the war, he married his first wife and had two wonderful sons, Darren Patrick and Joseph Howard. In 1972, Darrell married Janelle, the love of his life. He adopted daughters, Dana Renae and Darcy Rae. In 1978, against the odds, they welcomed Trevor George into the beautifully blended family.
In 1977, Darrell and Janelle moved to Montana and have called it home ever since. Darrell was a hardworking and dedicated craftsman. He was a pipefitter and refrigerator, maintenance technician. He worked in the Rocky Flats Power Plant in Colorado, the Sunshine Mine, and the Colstrip Power Plant. He ultimately found a home at Horner Waldorf, lastly known as Smurfit-Stone, where he retired.
Darrell's love and passions were spending time with his family, fishing, and working in his shop where he just realized a dream come true when he finished building his 1927 Model T in April this year. He was able to enter his car in two car shows where he won four awards. He also built a Gatling gun, a gunpowder cannon and various other projects too numerous to mention.
Darrell is preceded in death by his parents, Ralph and Rose, and older brother, Gary, whom he lost this spring. He is survived by his wife, Janelle; sons Darren (DeAdra), Joe, Trevor (Monica); daughters Dana (Greg) and Darcy (Dave) and brother Lyle (Verna). He leaves behind grandchildren Kenny, Jake, Scotlyn, Shaelyn, Myles, Paityn, Malayna, Jordan, Reagan, Dylan, Damyn, Masyn, Kyle, Austin, Darienne, Tristan and Trejan.
Services were held July 2, 2019, at the Sunset Memorial Cemetery. A military interment was held at the Western Montana State Veterans Cemetery at 1911 Tower Street in Missoula.
In lieu of flowers, please make your donations to The Disabled Veterans of America, The American Cancer Society or Hospice of Missoula.
Rest in Peace dear Friend.