In Memory
Jim Nordberg (Occ Plant Operator) - Class of 2001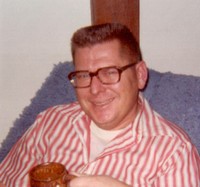 Jim Nordberg
CODY, Wyoming — James Paul Nordberg was born in Minot, North Dakota on November 12, 1937, to Wallace and Monica Nordberg. Jim grew up in Powell, Wyoming on the family farm and attended school at Northwest Community College, and was a member of the civil air patrol. Jim moved to Missoula in 1960, getting a job at the Frenchtown mill, where he worked for the next 42 years. He retired from Smurfit-Stone in 2001.
He met Penny after moving to Montana and married the love of his life on October 21, 1962. Together Jim and Penny raised two daughters Jennifer and Jolene. Jim enjoyed collecting guns, studying history and astronomy, and going for car rides to see the wild horses. Jim had a fun and mischievous personality that lit up the lives of others. He loved spending time with his brothers Ron, Larry, and John, and their children. Jim cherished most of all his grandsons, Carter and Colin Malec, and Brad and Samuel Haynie.
Jim is preceded in death by his parents Wallace and Monica Nordberg. He is survived by his wife Penny Nordberg, their children Jennifer (Pete) Malec and Jolene (Sam) Haynie, grandchildren Carter and Colin Malec, Brad and Samuel Haynie, his brothers Ron (Susan) Nordberg, Larry (Debra) Nordberg, and John (Bonnie) Nordberg.
As Jim would say, "I've had a good ride."
A Memorial Service was held at St. Anthony's Parish in Cody, Wyoming.
Rest in Peace dear Friend.