In Memory
Larry Halder (Storekeeper) - Class of 2000
Larry Halder
MISSOULA - Larry K. Halder, 71, of Missoula, passed away from a stroke at St. Patrick Hospital on Saturday, March 28, 2009.
Larry was born June 17, 1937, in Hamilton, the son of John "Beans" and Eleanor Halder. He graduated from Darby High School in 1955 and attended one year at Montana State University. Larry went on to serve in the U.S. Army, from 1957 until his honorable discharge in 1959.
Larry married Bonnie Jean Lucier April 7, 1967.
In 1999, he retired from Smurfit-Stone paper mill after 36 years. Larry enjoyed crossword puzzles, "Jeopardy," "Wheel of Fortune," Keno machine poker, coffee with friends, working out at the YMCA, spending time at the family cabin in Seeley Lake at the Double Arrow Lodge and time spent as a volunteer at St. Patrick Hospital. He also particularly enjoyed trips to Iowa, where he could watch his grandchildren participate in sports activities.
He is preceded in death by his parents; a brother, Dave; and a nephew, Nick Barker.
His family includes his wife, Bonnie, of 41 years; sons, Lance (wife Leanne) and Troy; and grandchildren, Benjamin, Colton and Victoria.
Memorial services were held April 2, 2009 at Garden City Funeral Home, and a reception follow. A private interment was held at the Lone Pine Cemetery in Darby, Montana.
The family suggests that memorials be made to Stepping Stones, Emergency Fund, 1315 Wyoming, Missoula, MT 59801.
Rest in Peace dear Friend.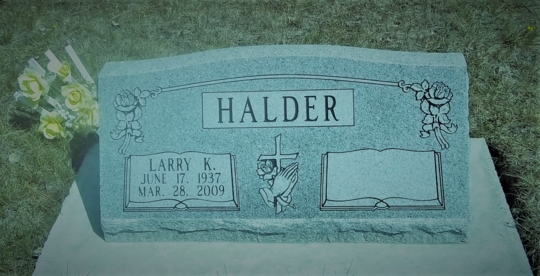 ________________________
Bonnie and Larry's son, Troy, passed away unexpectedly September 10, 2020 in Cedar Rapids, Iowa.