In Memory
Betty Klevgard (Purchasing Agent) - Class of 1993 VIEW PROFILE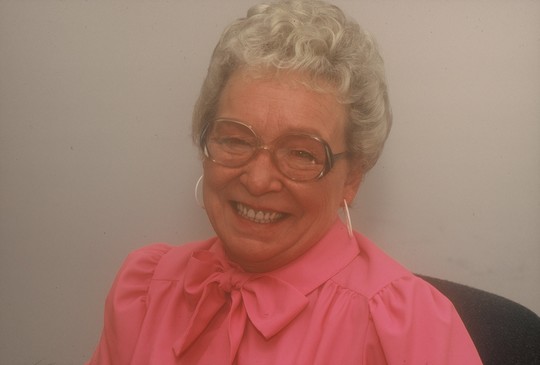 Betty J. Klevgard
MISSOULA - Betty Jane Klevgard passed away August 26, 1999, of natural causes. She was 66, born on February 24, 1933, in Red Lodge, the daughter of Waino and Viola Kent. She attended school in Red Lodge and graduated from Carbon County High School in 1951. In Red Lodge, her family operated the Kent Brothers Dairy, now known as the Round Barn Restaurant.
Betty married Marquis Walker in 1953, in Tacoma, Washington. While there, she worked for the Pacific Telephone and Telegraph Co. In 1956, they moved to Butte where she held clerical positions with Hughes Homes and 3M Business Products. Betty and Marquis were blessed with three children, but divorced in 1963.
In 1969, Betty married Gordon Klevgard on Feb. 14, Valentine's Day. In July 1969, the family moved to Missoula where Betty went to work at what was then known as the Hoerner-Waldorf Frenchtown Mill. In 1980, she became a buyer for Champion International, retiring in 1995 from Stone Container. Betty was well-respected and had many friends at work and throughout the Missoula business community during her 26 years at the mill.
For all who knew her, Betty did it her way and stood fast to her convictions. Even in retirement, friends and loved ones knew never to call or disturb her from 11 a.m. to noon, for that was her "soap time."
Betty was preceded in death by her parents and husband, Gordon.
Betty is survived by her three children and grandchildren who will always remember her selfless commitment to them. They are Gary and Lori Walker, who is in the Air Force stationed in Italy, and children Jessica, Melissa, Kristin and Danielle; Cathie and Bill Crosier of Missoula and children Jason Eigenmann, Travis, and Michael Schramm; Gregg and Lisa Walker in Huntsville, Alabama, and daughter Amanda; and many nieces and nephews.
Memorial services will be held Monday, August 30, at 10:30 a.m. at the Malletta Family of Funeral Homes, Sunset Chapel, 7405 Mullan Road.
In lieu of flowers, please contribute to the Camp Mak-a-Dream foundation for children.
Click here to see Betty's last Profile entry.