In Memory
Baldomario Sanchez (Backtender) - Class of 2003 VIEW PROFILE
Baldomario Juan Sanchez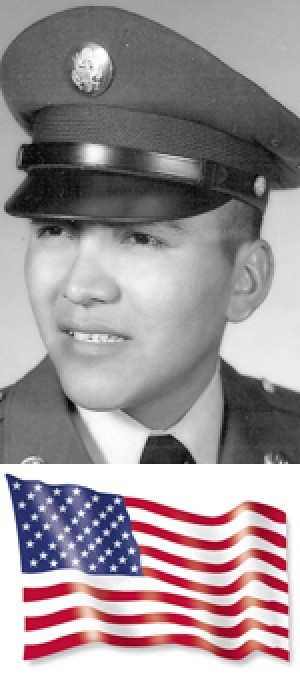 ARLEE – Baldomario Juan Sanchez, 73, started his journey home to be with his loved ones who have gone before him on Thursday, May 6, 2010.
Baldomario was born on February 5, 1937, to Donaciano and Juana Sanchez in the pueblo of San Felipe, New Mexico. He was raised in the pueblo by his parents until reaching high school age when he went to Santa Fe Indian School and later on to Haskell in Lawrence, Kansas.
It was there at Haskell where he met Clarice Charlo. They were married at Jocko Church on November 26, 1960. They were later divorced and he never remarried.
Baldomario also served time in the Army in the late 1950s and early 1960s of which he was very proud of. He was stationed at Fort Lewis, Washington, and received an honorable discharge.
Baldomario was a hard worker all of his life. In his early years, he helped his father by tending to the family sheep and later he found work with an older brother building homes. After his service time he moved to Montana with his family, where he worked at the old Van Evans Mill until it closed. After that he worked at Smurfit-Stone Container for 38 years before retiring to become a full-time "Mr. Fix It" at home in Arlee. He always believed in working hard and continued to do so up until his final days of which he was helping his youngest son remodel his home.
Baldomario was preceded in death by his parents, a brother and sister, his eldest son, a great-grandson, and numerous relatives and friends.
He is survived by his children Margaret (Marty) of the family home, Juanita (Mark) Wanner of Coeur d' Alene, Idaho, and David (Sherrin) Sanchez of Arlee; brothers Edward, Joseph (Santana), Raymond (Jonelle) Sanchez and baby sister Pauline Jackson all of San Felipe, N.M. Also surviving him are his grandchildren A.J. (Tanya), Felicite and Bronson (Edwina) McDonald, Robert, Christine, Kendra, Gage and Cameron Sanchez, Kamry and Kolton Wanner and his special adopted granddaughter Marti Eagle Feathers; great-grandchildren Garian McDonald, Lawrencia Starblanket, Vicente and Acacia LaRoche, Ardon Dustry, Avary McDonald and Titanya and Tavin LaPahie; numerous nieces and nephews from the West to the East Coast of whom he was very proud of and spoke of them often.
A wake began Friday at the family home on N. Couture Loop and moved to the Arlee Community Center at 5:00PM Sunday where the Rosary will be recited at 8:00PM Sunday.
Wake closing will begin Monday, May 10 at 10:00AM at the Community Center with Mass being celebrated at 11:00AM Monday, May 10 in the Jocko Catholic Church. Burial will follow in the Jocko Catholic Cemetery with Military Honors being presented.
Click here to see Baldomario's last Profile entry.