In Memory
Jerry Silver (A-Mechanic -Electrician) - Class of 2007 VIEW PROFILE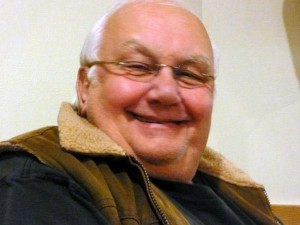 Jerry Silver
MISSOULA - Gerald "Jerry" "Butch" Charles Silver, 69, passed away Tuesday, December 13, 2011, at St. Patrick Hospital.
Jerry was born in Butte to Emilie (Trostle) and Charles "Chuck" Silver.
Jerry attended St. Joseph's Grade School and graduated from Butte High School, then graduated from Butte VoTech.
In 1968, he married Janice Rossland of Butte. They had two children. Jerry worked at the Anaconda Co./Arco as a shovel operator and later an electrician. He was then drafted into the Army with overseas duty in Germany. After his discharge from the Army, he continued working for Arco. Due to the closure of Arco, he and his family relocated to Missoula. He worked for Champion Pulp Mill/Smurfit-Stone Container Corp. and retired at the age of 62.
He was very active with family and friends, always assisting them with various projects. He was a member of the Catholic Church and Good Sams RV Club "Mixed Nuts" Chapter in Missoula, where he served in several elected offices, and was an active participant in unions in both Butte and Missoula. He enjoyed several hobbies: golfing, fishing, family trips in his motorhome and his little red mustang, and painting with water colors and oils. He also enjoyed just sitting on his porch and people watching. He found great joy and many stories in what he saw and accomplished.
To portray his humorous side, he loved to dress up as Santa for his local union Christmas parties. Whenever, Jerry was around you could count on a joke or prank to be shared by him. He will be remembered for his sense of humor, his thoughtfulness and generous giving of himself to assist others. He was very proud of his "Butte" heritage.
Jerry was preceded in death by his parents.
He is survived by his loving wife, Deborah; his daughter, Tondra Silver (Floyd, fiance); son, Greg Silver (Jennifer); and their mother, Janice Silver; grandchildren, Trevor Holm and Sadie Silver; stepchildren, Johnathon, Jeremey and Jennifer; his loving sisters, Jackie Merz (Fred), Mary Jo Ivey,and Susan Taylor; and several aunts, cousins, nieces, nephews and step-grandchildren.
Services will be held at 4 p.m. Saturday, December 17, at Garden City Funeral Home followed by a reception.
Burial will be announced at a later date.
In lieu of flowers please donate to Our Lady of the Rockies, 3100 Harrison Ave. No. F1, Butte, MT 59701-9800.
Rest in Peace dear Friend.
Click here to see Jerry's last Profile entry.