In Memory
Don Ballard (A-Mechanic -Millwright -Paper) - Class of 1997 VIEW PROFILE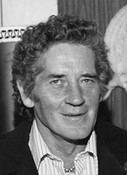 HUSON – Donovan G. Ballard, 75, of Huson, passed away Monday, May 31, 2010, at his residence of natural causes.
He was born February 25, 1935, in Polson to Albert and Stella Ballard. Don honorably served in the United States Navy during the Korean War.
On September 19, 1981, he married Phyllis Peterson. Don was a millwright at the Frenchtown pulp and paper mill for 32 years until he retired in 1997. He was also employed at Vann Evans Lumber and Milwaukee Railroad.
He was a member of the VFW in Parker, Arizona. He enjoyed bowling, fishing, hunting and was a stain glass artist.
Don was preceded in death by both his parents; a daughter, Vicki Ballard; a sister; and a brother.
Survivors include his wife Phyllis Ballard (Chip Dock) of Huson; two brothers, Mike and Pat Goodwin; a sister, Ricky Moore; son Donovan Ballard. Don is also survived by step-children Bruce Mether, Brian (Stacie) Mether, Brenda (Mitch) Palmer, Toni (Franc) Lerch, Bill Behee, David Behee; nine grandchildren; and many nieces and nephews.
A memorial reception was held 2-4 PM Thursday, July 1, at the Kings Ranch.
Family suggests any memorials to Partners Hospice, 2687 Palmer, Suite B, Missoula, MT 59808 or charity of your choice.
Arrangements were under the care of Garden City Funeral Home.
Condolences can be sent to the family at www.missoulafuneralhomes.com
Click here to see Don's last Profile entry.