In Memory
Ernie Millhouse (A-Mechanic) - Class of 1997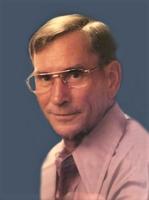 Ernie Millhouse
MISSOULA — Ernest Leroy "Ernie" Millhouse, 83, of Missoula, passed away at 8:55 a.m Friday, Oct. 30, 2020, at his home.
He was born at home in Cloverdale Township, Minnesota to parents Mary Elizabeth (Forncrook) and Ora Carlton Millhouse. It was August 13, 1934. The doctor that delivered him was Dr. Ernest Leroy Stephan. New little Ernie joined siblings Jane, Doris, Harvey, Marijo, and Dorothy. It would be two years later when sister Daisy Mae completed the family.
Ernie's parent's families were not newcomers to America. His mother was born in Iowa and father in Southern Minnesota. The background heritage is English, Irish, Scandinavian and small amounts of other countries such as Eastern Europe. It is said that the Millhouse family were the first white family to move to and settle in east of the Kettle River.
Ernie was born during the great depression. Times were extremely difficult. "We were so poor…." stories galore grew from this period of his life. He grew up in the poorest of circumstances, but he learned lessons that would serve him well all through life. Hunting and fishing, gardening and caring for farm animals all for survival in harsh Minnesota winters and hot, humid summers. He has a magic thumb for gardening and growing. He can fix just about anything and if a part is missing, he can make the part as well.
His schooling started in a one room schoolhouse in the middle of the woods. When that school closed his schooling was moved to Hinckley where the school was grades 1 – 12. He rode a school bus to school which was a hardship as he couldn't participate in after school activities. May of 1952 he graduated from Hinckley High School. He worked briefly for the Fish and Game but restless youth took over and he joined the Army being stationed in Texas.
Returning to Minneapolis he tried his hand at a few odd jobs and hired on at B.F. Nelson, a company that made various kinds of roofing. It was at this time, Palm Sunday, April 1960, he and his Harley-Davidson met Barbara Bloomquist in Circle Pines at the Apple Inn. Two years later a truck driver from Missoula was getting a load of shingles and told Ernie of a job opening in Great Falls. Ernie inquired and was hired and in June 1962 he packed his 55 Ford with all his belongings and headed west. Two weeks later Barbara followed in her '55 Buick. On Friday, July 13, 1962 at 7 p.m., Ernie and Barbara were married in our Saviors Lutheran Church, Great Falls.
Two children were born to this union. Steven in 1967 and Karin in 1971. Many camping trips were made from the time the kids were very small. Trips all around Montana, British Columbia and some odd experiences back to Minnesota and California in campers. When Steven started at Hellgate High, it was time to get involved as a spectator at sporting events. From then on Ernie was a big supporter of the Hellgate basketball teams and we traveled to many towns to cheer them on in games and tournaments. Even after Karin graduated Ernie continued to attend the basketball games. He can state you figures and scores from way back when.
In 1965 Ernie was hired at the Horner Waldorf paper plant in Frenchtown. He worked there for 32 years, through all of the changes of ownership to Smurfitt Stone retiring in 1997. He was a wonderful provider for his family. He worked full time, went to school and remodeled their house all at the same time. He became a certified millwright.
Ernie has always been the happiest in the great outdoors. From his earliest years he has been a hunter and fisherman. Elk, deer, mountain goat, mountain sheep, he's gotten them all. Camping, back packing, so many mountains to climb…and he did climb them as well as trekking to the Chinese Wall in "the Bob".
During the '80's there was a group on the city council that had their own agenda. Frustrated by their lack of representing the citizens, Ernie entered politics. He ran to represent Ward 3 and won. It proved to be a whole new learning experience.
Always Ernie has enjoyed old things and antiquing and collecting became a bigger and bigger part of his life as he got older. That includes vehicles. He always had at least two or three cars along with trucks and motorcycles. In the 70's that Chevy fever hit. Over the years he restored, fixed, bought and sold '55-'64 Chevys. He attended Chevy conventions from Vancouver Island, B.C. to Minneapolis, Orlando, Salt Lake City and every Canadian province from Ontario west. But always there was a '40 Ford he had accumulated in his youth. It waited patiently over the years and finally after he retired, he undertook a frame off restoration. This was his real pride and joy. Always while working on cars, he was tuned onto KERR radio and country/western music from the old days. His favorite being Johnny Cash.
In Ernie's youth, he took to racing cars and became a fan of NASCAR. He never missed listening to or watching and then later on attending NASCAR races. He had many favorite drivers over the years, Bobby Allison, Neil Bonnet, later on Tony Stewart. He picked Tony as a winner when Tony first started driving and Tony didn't let him down.
Other things: Ernie was a generous person always ready to help others and he enjoyed treating others to dining out and taking kids (and adults) for ice cream. Ernie liked music with banjos and bag pipes, country/western, especially. Miller Genuine Draft beer. Guns. Yellow Lab Pumpkin and Siamese cat Kismet. Paul Newman, Shelly Winters, good movies. He learned to make blue ribbon pie crusts and loved to bake and share apple pies.
Ernie is survived by his wife, Barbara, son Steven (Kristi), daughter Karin, grandchildren Kenna, Amanda and Joshua, a very close nephew, Gregg. Sisters Marijo, Dorothy, Mae and numerous nieces and nephews, friends and neighbors.
Preceding him were his mother, father, sisters Doris and Jane and their husbands and his only brother Harvey and his wife.
His memorial service was held Thursday, November 5, 2020, at Garden City Funeral Home in Missoula. The Rev. Chris Flohr officiated the service.
The family has requested rather than flowers, memorial donations be made to Humane Society of Western Montana, 5930 US-93, Missoula, MT 59804.
To express condolences online, please visit gardencityfh.com.
Rest in Peace dear Friend.