In Memory
Don Kost (A -Mechanic) - Class of 1996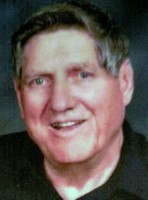 Don Kost
MISSOULA – Donald E. Kost passed away Saturday, September 10, 2016, of natural causes at St. Patrick Hospital. He was born June 24, 1931, in Linton, North Dakota, to Emil and Martha (Kapp) Kost. The family moved to Missoula when Don was 12 years old. Don attended Whittier School and graduated from Missoula County High School in 1950. While in high school, Don boxed in the Missoula Amateur Boxing Association, becoming the Northern District AAU Open Champion in 1950.
In 1954 Don married Carrolle Dishman. A daughter, Kathleen "Kathy," was born to them in 1955. Don and Carrolle were later divorced after a brief marriage. In 1977 he married Sherry Ball.
Don served in the National Guard for nine years. His early employment included the Northern Pacific Railroad and Highlander Brewery. About a year before Highlander closed, Don went to work in 1963 for Stone Container Corp., which at that time was Hoerner-Waldorf. While he was employed there, Don became a millwright. Don worked at Stone until his retirement in 1996.
Don was a sports enthusiast. He was an MOA football official for high schools in the Missoula area. Don was a Montana Grizzlies fan, an avid Chicago Bears fan, and a St. Louis Cardinal fan. Don was involved in league bowling for many years. He often talked about the years he coached girls' softball.
Don was a generous, caring, compassionate man. He loved his family and extended family very much. Don was always so hospitable and welcoming people to his home. He was always a dependable man and a very hard worker. He leaves such a void in our lives. We all loved him dearly and will miss him so much.
Don was preceded in death by his parents; his sister and brother-in-law, Marcy and Bob Powell; his sister, Elaine Sandgren; and his brother, Wayne J. Kost. Don is survived by his wife, Sherry; his daughter, Kathy Brevik (Ron) of Bigfork; granddaughter, Kari Paulson (Kurt) of Corvallis, Oregon; grandson, Kasey Richter (Shelbi); great-grandson, Karter Richter, and great-grandson, Kruz Paulson; his sister, Carolyn Palmer (David), and his brother-in-law David Sandgren; several nieces and nephews; and several great-nieces and great-nephews.
Don and Sherry attended the Christian Life Center. We would like to extend a thank you to the pastors and others who prayed for Don and his family. The family would like to express their heartfelt thanks to all the doctors, nurses and staff at St. Patrick Hospital for the wonderful care that Don received.
Funeral services were held at the Garden City Funeral Home on Thursday, September 15. A reception followed in the Hospitality Room. Committal services were held at Sunset Memorial Gardens following the reception.
Rest in Peace dear Friend.