In Memory
Bud Hilton (A -Mechanic) - Class of 1998 VIEW PROFILE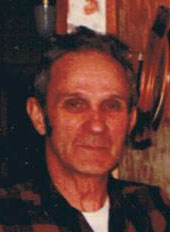 Bud Hilton
1930 - 2011
MISSOULA – Lawrence "Bud" E. Hilton, 80, passed away Saturday, May 14, 2011, from natural causes at his home in Missoula.
Bud was born on the highline in Rudyard on November 8, 1930, to Joseph Hilton and Nora Denton. He was the youngest of five sisters and two brothers. The family eventually moved to the Bitterroot where he attended Lone Rock Elementary and Stevensville High School. Bud served his country in the Air Force during the Korean conflict.
As a young man, Bud worked the family farm and in the woods as a sawyer. He spent many years employed as a millwright at Stone Container until his retirement.
The beginning of Bud's best years began when he married the love of his life, Donna J. Houseman. They started a family together and created many memories. He enjoyed hunting and fishing but mostly spending time with his family at the beautiful lakes where so many of those special memories were formed.
Bud is survived by his sons, Ron, Mark and Darren Hilton; daughter Diane and son-in-law Russ James; granddaughter Desiree; sisters Leverne Lehmkuhl and Eileen Clifford; twin sister Florence Behling; and endearing nieces and nephews.
A viewing was held 11:00AM -12:30PM Saturday, May 21 at Sunset Memorial Funeral Home. A graveside service followed at Sunset Memorial Gardens.
Click here to see Bud's last Profile entry.