In Memory
Rich Lawler (No. 1 Pm -4th Hand) - Class of 1973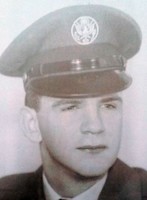 Rich Lawler
AUSTIN, Texas – Richard Nicholas Lawlor II went to be with our Lord on Sunday, November 1, 2015, at the age of 76.
Richard is survived by his loving wife, Donna Waxler-Lawlor; eldest daughter, Robin Hill; son, Richard Lawlor III; daughter, Candice Burton; eight beautiful grandchildren, Sarah, Anthony, Megan, Nicholas, Christopher, Faith, Adriauna and Andrew; and great grand-daughter, Gabby. Richard was preceded in death by his parents, Richard Sr., Cindy and Mother Bert; two brothers, Paul and Bill; and sister, Marian.
Richard was born to Richard Nicholas Lawlor Sr. and Cindy Robin Pendrak on Sept. 23, 1939, in San Francisco. He grew up in Grass Valley, California, and graduated from high school in 1957. Richard proudly served four years in the Air Force and attended the University of Montana.
Richard raised his daughter Robin and later married Vicki Karlson-Lawlor; together they had Richard and Candice. His children will remember him as a teacher of honorable character, hard work and the importance of pursuing goals. He remains the loving strength that he has always been in our lives.
Rich was a papermaker for some time on No. 1 Paper Machine at Horner Walfdorf in Frenchtown. Richard then dedicated many years to AAA as an insurance salesman. Following retirement from Bitterroot Motors in Missoula, Richard moved to Texas to be nearer to family. Led to love, Richard married his wife Donna. The two of them traveled the country, enjoyed paths of history, adventure and family. Richard was a skilled woodworker, hunter and fisherman; all things done with the spirit of a cowboy.
Thank you, Lord, for the life of your son Richard. It is with peace that we know he rests with you and will be remembered for his joyous laughter, his bold character and his mighty love. So long for now.
"There will come a time when you believe everything is finished. Yet that will be the beginning." – Louis L'Amour
Rest in Peace dear Friend.