In Memory
Wayne Toulouse (Missoula Cartage) - Class of 2007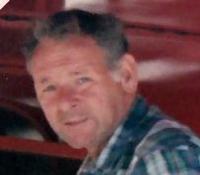 Wayne LeRoy Toulouse
FRENCHTOWN — Wayne LeRoy Toulouse, 78, of Frenchtown, passed away Oct. 11, 2018, peacefully at the home he built looking out his window at his place. Wayne was fighting his second battle with cancer and he fought 'til the end.
He was born April 22, 1940, in a cabin in Sula to Howard and Elizabeth Toulouse. He was the oldest of two children. He attended school in Hamilton. He lived with his grandparents for a short time while his father was serving in WWII.
Wayne married Winnie O'Connell in 1960 in Hamilton and they had two children: Jeff and Jodie. In 1964 they moved to Frenchtown. They later divorced, and Wayne never remarried.
He was a member of the American Quarter Horse Association and loved his horses. He raised and raced Quarter Horses.
Wayne was an avid outdoorsman. He spent every weekend at Fish Creek or Kelly Creek packing in on his horse with his son and his dog. He walked the state line trail and visited every lake along the way. He loved to hunt and fish and shared that love with his son and grandson.
He worked for Missoula Cartage for over 40 years. He drove over 3 million accident-free miles hauling chips from various sawmills to the pulp mill in Frenchtown. Wayne loved his job and the friends he made there. After not missing very many days of work he finally decided to retire in 2007.
Wayne loved animals, especially horses and dogs. He always had a dog; Rex, Adolf, Lola, Gracie and Angie and many others, they didn't know they were not human and they were truly his best friend.
Wayne is preceded in death by his parents and sister Jan Woods.
He is survived by his son Jeff (Raelene) Toulouse of Blackfoot, Idaho, his daughter Jodie Israel of Medford, Oregon; granddaughters Laura, Tracy, Crystal and Alison, grandsons Richard, C.J. and Nathan, nieces Debbie, Barbara, Jeannie and Sandy as well as 10 great-grandchildren and his dog Angie who is Wayne's faithful German shorthair.
A visitation will be Saturday, October 20, 2018, at 1 p.m. a celebration of Wayne's life will immediately follow at Garden City Funeral Home. A potluck gathering for family and friends will follow the service at 3 p.m. at Wayne's home.
He will be laid to rest by his parents at Riverview Cemetery in Hamilton at a later date.
Condolences may be shared with the family by visiting gardencityfh.com.
Rest in Peace dear Friend.